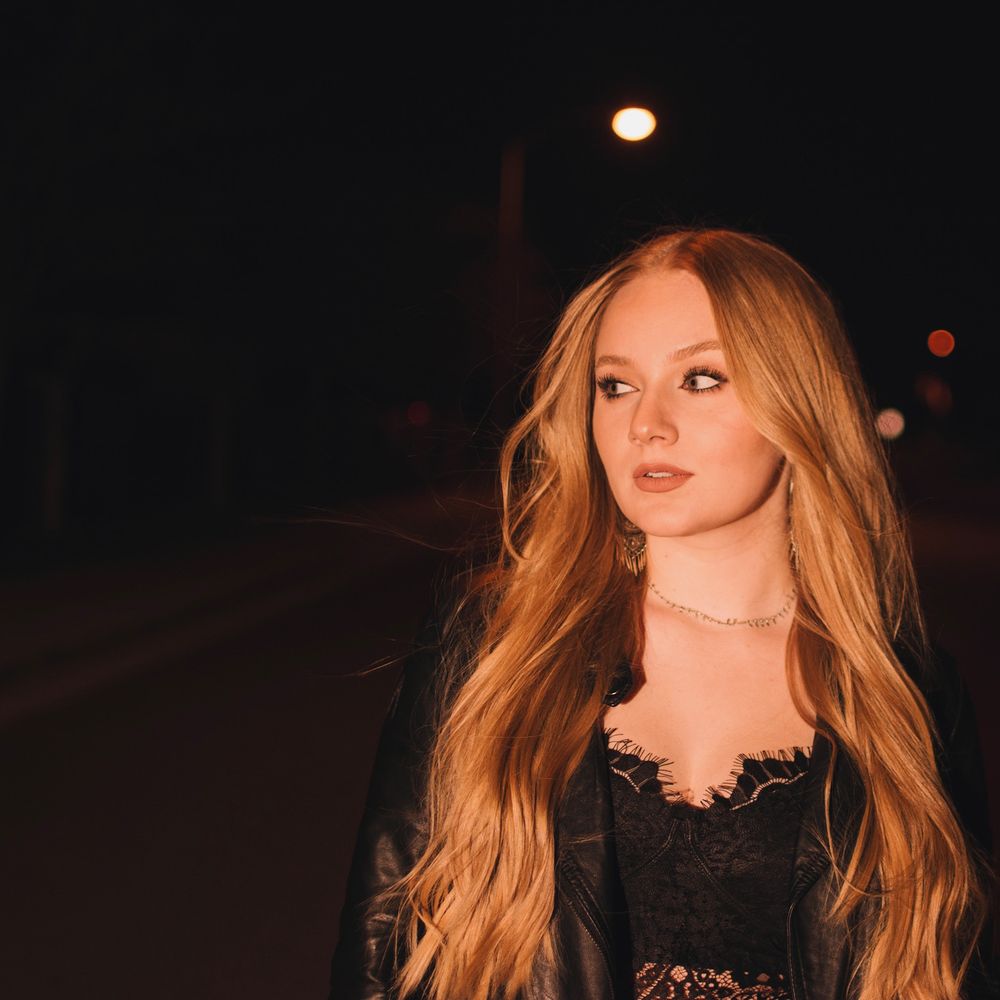 Kylie Trout
Country Music Singer/Songwriter
 Like many of her fellow graduating seniors, Trout has a bright future on the horizon. But perhaps unlike many of her peers, she is carving a path to stardom. "Everybody that I meet always tells me 'you're not 17, you're an old soul," she laughs. "And I love that." 
After experiencing abuse from her biological mother at a young age, Trout spent the first eight years of her life being raised by a single dad and her grandparents in Southern California. "Music was my saving grace because I feel like I had to mature very quickly when I was little because there was a lot of things going on that other kids might not understand with my mom."
Throughout her childhood, Trout continued to discover her love of music in new ways. After having a bout of stage fright during a vocal lesson that led her to run out of the room in tears when it was her turn to sing, Trout's loved ones were surprised when this same shy girl commanded the stage at her fourth-grade talent show singing Taylor Swift's "We Are Never Ever Getting Back Together." There's a distinct element that connects generations of Country music that Trout is drawn to. "Country's all about telling a story, and that's why I run to it so much," she shares. "I think that's where the older country comes in with, the newer country… I like to mix that modern pop sound, but with a story." 
As naturally as she can master a clever lyric, Trout also knows how to craft a compelling story. Trout turned her own struggles into music, penning a song about her mother that allowed her to channel all of her pain, longing, and "what if?" questions. "Everything just flowed out, and I got everything I wanted to say off my chest, and it just felt so good." Initially, the singer deemed it too personal to share with the world. But after some motivation from her father, the singer had a change of heart. "People from literally all over the world messaged me saying 'This is my story, this is what happened to me and your song saved me,'" Trout recalls of fans' overwhelming reactions. "That right there was just the best feeling in the world.
It's this kind of versatility that fans can expect from Trout's upcoming debut EP, where some songs are focused on relationships, one intriguingly offers a "broad look on the younger generation," and others are simply "fun" and "upbeat." "I think all of my songs hold a different story," she narrates. "I want to mix everything around and tell completely different stories for my first EP because I feel like that's me." 
As Trout's platform continues to rise, some of her biggest aspirations include performing at the Grand Ole Opry and Stagecoach Festival. But her ultimate goal is to offer fans "three minutes of happiness," sharing the life lessons instilled in her through her music. "Things happen in life, and we may not like them, and bad things happen to good people, but at the end of the day, there's a reason for everything, and I like to convey that in my songs. I hope that gets across to people who listen to the music."